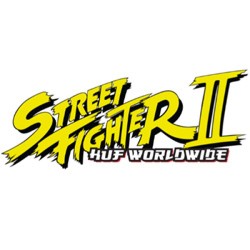 HUF x Street Fighter 2
We are excited to present the new project from HUF and Street Fighter.
HUF has taken it back to the nostalgic days of coin-op arcade games and lo-fi pixel vibes, with the HUF x Street Fighter collaboration.
Originally released in 1987, Street Fighter is one of the highest grossing video game franchises of all time. The original arcade game became a labyrinth for lurkers or all types in the late 80s and early 90s, with a generation of kids dropping coins and killing time in an analog era. 
The game really popped off with the 1991 release of Street Fighter II, where most of the inspiration for this collaboration came from. Working directly with Capcom and pulling from the Street Fighter archives, the HUF x Street Fighter collection focuses on some of our favourite SF2 characters and game stage graphics. 
Collection highlights include the Stages and Chun-Li Resort Shirts, the Arcade Hoodie, the Sake Bomb Set and a series of collectible Skate Decks.

1
Showing 1 - 4 of 4 results