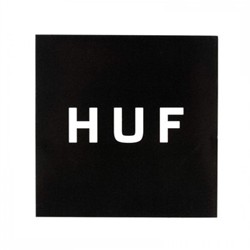 HUF
HUF-founder Keith Hufnagel grew up skateboarding in the gritty streets of New York City's late-80s. In those days, skateboarding was simply not accepted: it was punk rock, it was hip-hop, it was a counterculture of outcasts misunderstood by the masses. 
It was a way of life that would ultimately shape Hufnagel's outlook on life. In 1992, Hufnagel moved to San Francisco to pursue his passion of skateboarding. 
He turned professional soon after, providing him a rare and rewarding opportunity to travel the world by means of his skateboard and the industry that supported him.
Today the HUF brand is sold across the world in streetwear and skate stores.