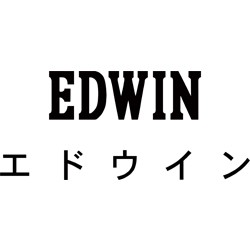 Edwin
The Edwin brand was established in Japan by Mr Tsunemi in 1947. With a strong passion for denim, Mr Tsunemi was inspired to import them directly from the United States as no denim was manufactured in Japan.In 1951 domestically manufactured denim was available for the first time in Japan. 
The denim was expensive and poor quality compared to its American counterparts. In 1961 In 1961 Mr. Tsunemi crafts the first pair of Edwin denim jeans. In 1963 Edwin produced the world's heaviest ringspun denim jean (16oz), featuring the famous three-colour rainbow selvedge, which is still being sold today including at Penloe. Edwin was the first company in the world to develop an 'old wash', designed to replicate denim which has been worn from its rigid, unwashed state traditionally designed for workwear due to its durability. 
Edwin is an authentic denim brand priding itself on innovation and craftsmanship, utilising exclusive fabrics and fabrication, unique technology, hand wash processes, and continual progression in design and fit. Edwin is a staff favourite at Penloe.

1
Showing 1 - 11 of 11 results