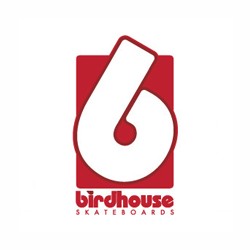 Birdhouse
In 1992, at a time in skateboard history when the business of skateboarding was looking bleak, Tony Hawk did the unthinkable…he started a skateboard company. 
Originally named Birdhouse Projects, it was founded on the premise that, if you love something, you support it and and nurture it. You put the best, most dedicated team of skateboarders together and you do what you love…skateboard. 
And decades later, Birdhouse is still thriving, with one of the best teams in the sport, built on respect, camaraderie, authenticity and a love for what they do.
1
Showing 1 - 8 of 8 results